This post is also available in: Deutsch (German) polski (Polish)
There are 80 beds in single rooms, double rooms, triple rooms and four-person suites. Each room has:
a toilet
a bathroom
32″ flat screen TV
telephone
FREE Internet access (WiFi and LAN)
a hair drier
a bottle of water
a small fridge (in all rooms)
Double rooms have either two single beds or a double bed. Single rooms' beds are 1.40m wide and 2m long. Our guests can use our fax machine and the Internet. We offer perfect accommodation.
Price list
Each price for a night includes tasty breakfast - GRATIS!
Room

Standard price

Weekends

Single
(above-average bed - 140x200cm)
40 EUR
35 EUR
Double
(twin or double bed)
50 EUR
45 EUR
Triple
(bed configuration 3x single or 1x twin + 1x single)
60 EUR
55 EUR
Suite
70 EUR
60 EUR
Room

Standard price

Single 
(ponadstandardowe łóżka - 140x200cm)
40 EUR
Double
(łóżka pojedyncze lub podwójne)
50 EUR
Triple 
(układ 3x1os. lub 1x2os. + 1x1os.)
60 EUR
Apartament i Studio
70 EUR
Rodzaj pokoju

Weekends

1-osobowy 
(ponadstandardowe łóżka - 140x200cm)
35 EUR
Double
(łóżka pojedyncze lub podwójne)
45 EUR
Triple
(układ 3x1os. lub 1x2os. + 1x1os.)
55 EUR
Suite
60 EUR
The prices include VAT. The fee is charged in PLN. Equivalent in EURO is calculated daily due to currency exchange rate. Please note, that you will be charged in PLN due to your bank currency exchange rate.
We accept: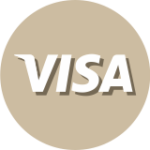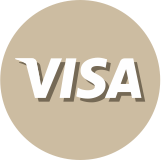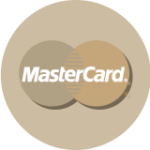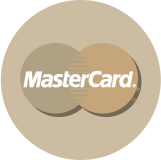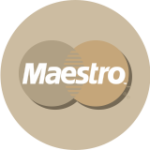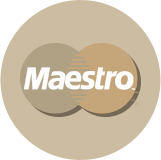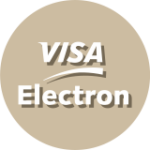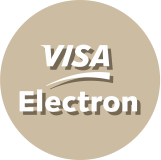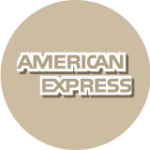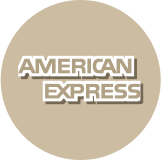 WE ALSO OFFER (for an extra charge)
products in mini-bars
champagne, wine and goblet with fruits
room decoration
beauty treatment and hair treatment
massage service (outside the hotel)
Breakfast
is served in the hotel restaurant between 5am and 10 am
Check-in and Check-out
The rooms are at your disposal from 2pm to 12pm
Iron
There is an iron in the hotel corridor.
Internet
You can use the Internet with WiFi or LAN free of charge.
Parking or garage
You can use our parking place or our three garages. The prices are: 5 EUR for a car and 6 EUR for a van.
Cancellation
If you wish to cancel your reservation please contact us before 2pm on the arrival day. Otherwise we will have to charge you for the first night.
Children and extra beds
children under three – no extra cost if they sleep with adults
children under two – no extra cost (we offer cots)
older children – 10 EUR for a night in child's beds
no more than one cot or child's bed in a room
child's beds at your request
the cost of an extra bed is not included in the price.
Pets
We accept pets but there can be an extra charge – not more than 10 EUR. There is a delicious snack waiting for your pet.